Celebrating 8 impressive women leading Wellcom in 2019
POSTED 8th March 2019
Each year, International Women's Day serves as a powerful reminder for us all to celebrate the progress and achievements of the women in our lives, and continue to push for equality.

At Wellcom, we're proud to have a strong team of women leading our business in all areas, from technology to creative, and account service to production.

We're pleased to report that in 2018, we achieved gender parity in new management appointments at 50%, and for all new employee recruitment throughout our organisation, 58% were women.

In celebration of International Women's Day, and to highlight the incredible work of our talented and inspiring female leaders, we invited eight women from Wellcom offices across the globe to share their thoughts on empowerment, leadership, balance and advice to remember.
Meet our leaders.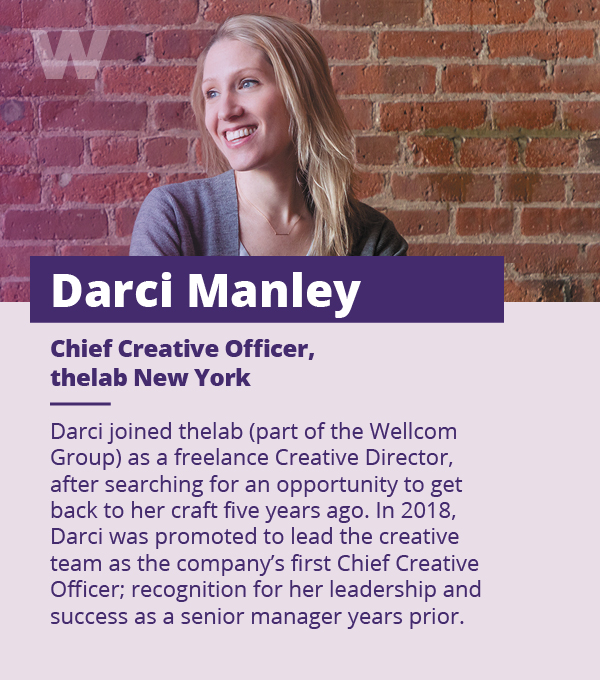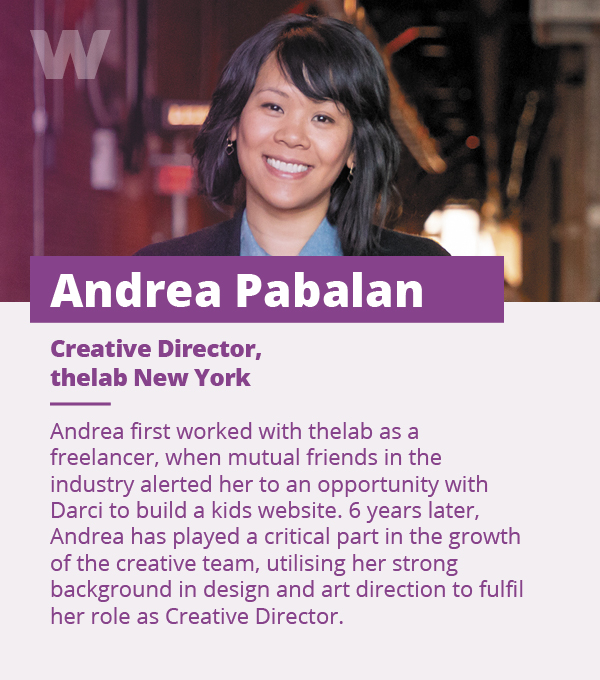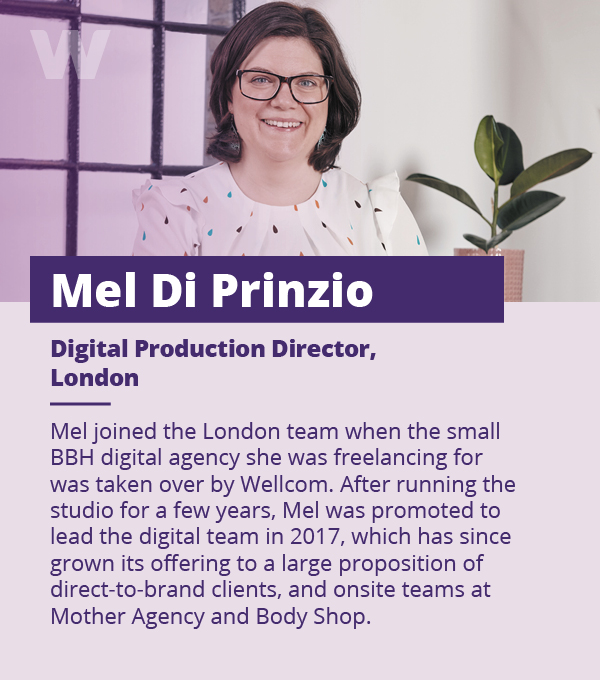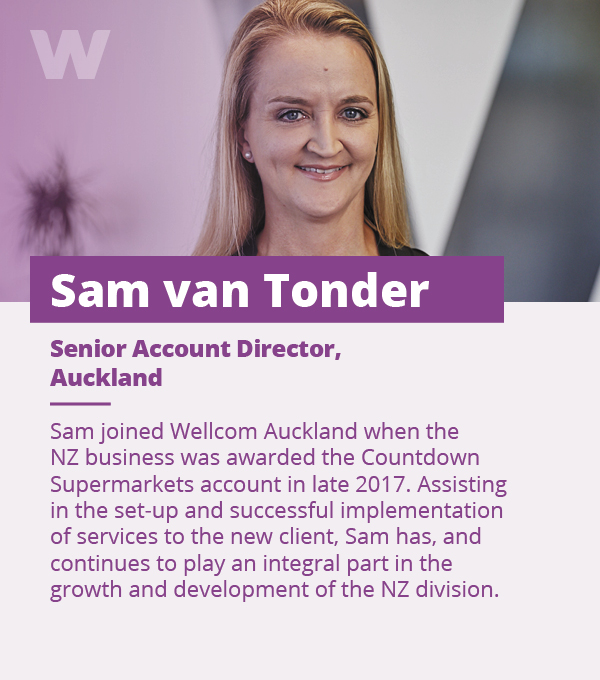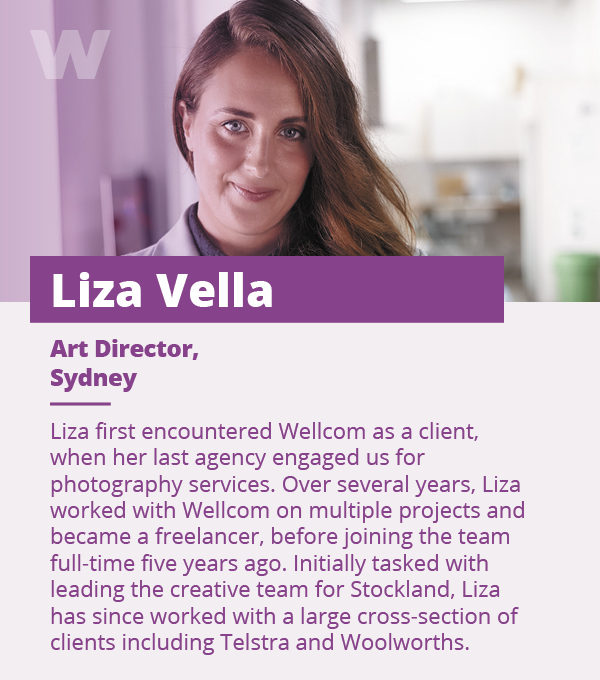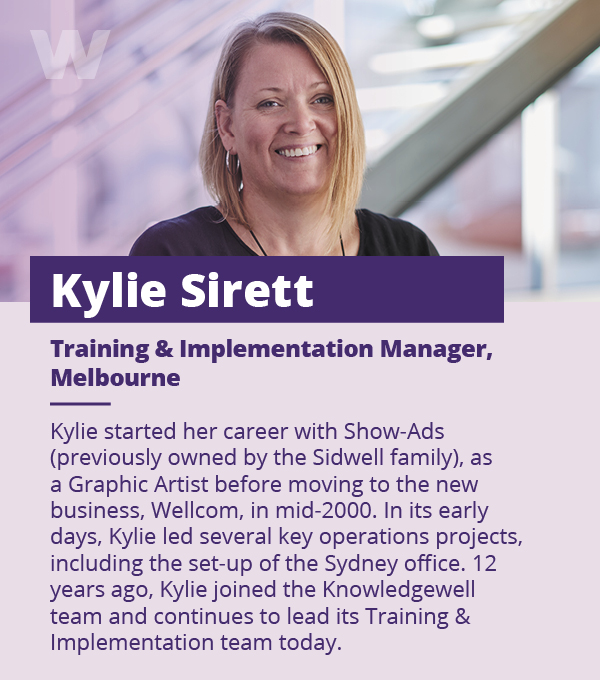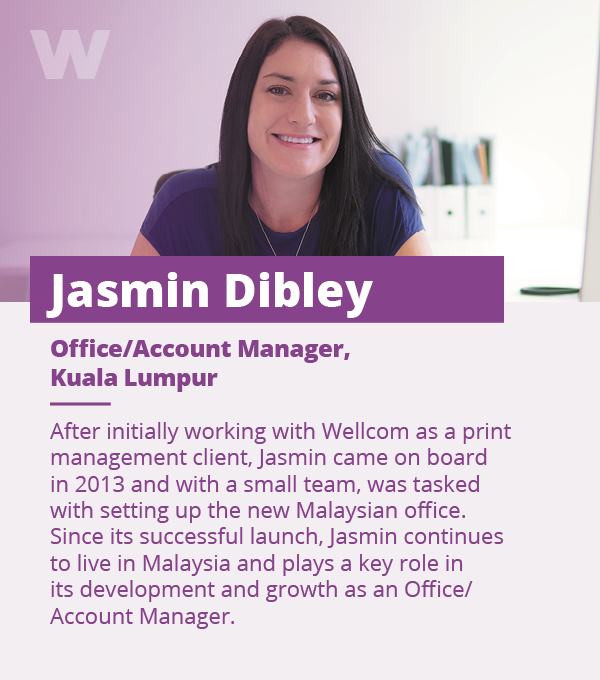 Working Together

"The entire Kuala Lumpur business was built with empowering women in mind," explains Jasmin Dibley, Office Manager at our Malaysian headquarters, when asked about the topic of championing women in the workplace. "With my experience in Australia, it was easy to create an environment based on work ethic and skills, and not gender or race."

"We are a very diverse office and our environment has led numerous strong independent ladies to become senior members of the team. The women in management actually outnumber the men in KL," Dibley concludes, with clear pride in her voice.

New York-based, CCO of thelab, Darci Manley agrees that it's not simply about gender. It's about prioritising equality, diversity and possessing the knowledge to recognise that the best work happens when all staff feel empowered. "It's a lot different than just the equality of men and women, it's the equality of the kinds of men, and kinds of women," Manley states. "Women have to be champions for all kinds of women to come into the organisation."


Working to help one another is a common thread that remains present throughout Wellcom offices worldwide. In fact, Manley recalls, "Some of the greatest moments that have happened at this agency have been when men have recognised and spoken up on behalf of another woman." Further elaborating, the New York creative adds, "I think the greatest thing men can do as allies or advocates for women is to pay attention and speak up if they see something, because women don't always feel empowered to do that."

"The biggest challenge for me is fighting to eliminate the stigma that women are one dimensional." Liza Vella, an Art Director working in our Sydney offices, explains when asked about female empowerment in the workplace. "I have two young kids at home and I strive to be a great mother, whilst also having a successful career."

On the topic of working mothers, Mel Di Prinzio, a Digital Production Director based in London, adds that flexibility is key. "Balance is only achieved if everyone is involved and everyone believes it. I know what it can be like to juggle your home life with your work life, and want to take on big responsibilities. It's really important that workplaces are open to making small changes to make it easier for working mothers."

Catering to working mothers is just one of the many ways businesses can help ensure workplaces remain a positive environment for women. As Maria Ahmed, a Lead Java Developer in Melbourne, explains, women thrive when they are offered encouragement and empathy.

"We should not discourage them, we should not underestimate them, we should always empower them to know that they can work in any field," Ahmed says with passion. "I have seen too many women with talent, have some sort of hesitation, so they don't tell it to others or they don't move forward. I think we should just forget about hesitation—move forward and whatever talent you have, just show it to the world."
Leadership

"What does leadership mean to you?" is a question we posed to each of the women interviewed, and while their answers, of course, varied, the one common thread throughout every response was that inclusivity, encouragement and teamwork should remain at the forefront.
"Leadership is about encouraging people to try and do things for themselves and helping them stand on their own two feet," explained Kylie Sirett, Melbourne's Training and Implementation Manager. "It's not just about pushing them or directing them, but empowering them to have a go."

"Leadership is being able to motivate and inspire others to want to achieve the same goal and vision as what the company has set out for us," added Auckland-based Senior Account Director, Sam van Tonder.

"Leadership at thelab, is about cultivating safe spaces for people to say, 'You know what, I don't know, let's figure this out together,'" explained thelab Creative Director, Andrea Pabalan. "It also means that everybody feels happy and like they're doing something constructive with their lives," fellow New Yorker, Darci Manley adds. "I'm very interested in making sure that everyone feels like they're accomplishing actual goals for themselves."

While the ability to encourage and inspire are key attributes of a good leader, it also comes down to demeanour. "A good leader is generally the calmest person in the room," Liza Vella offers, insightfully. "I always have that in the back of my mind because so many challenges are thrown at you along the way. If you can tackle them whilst being calm and confident, your team will feed off that as well. "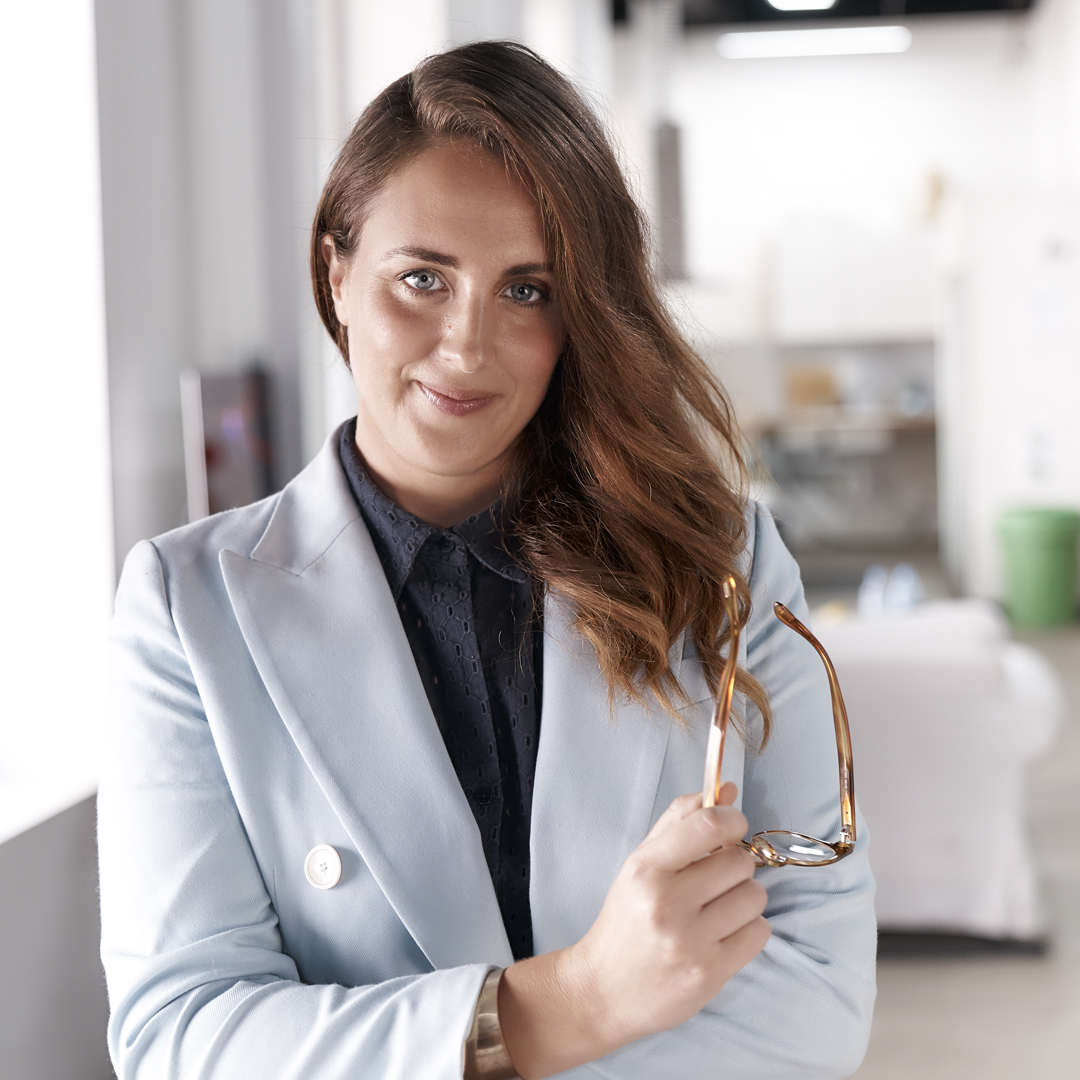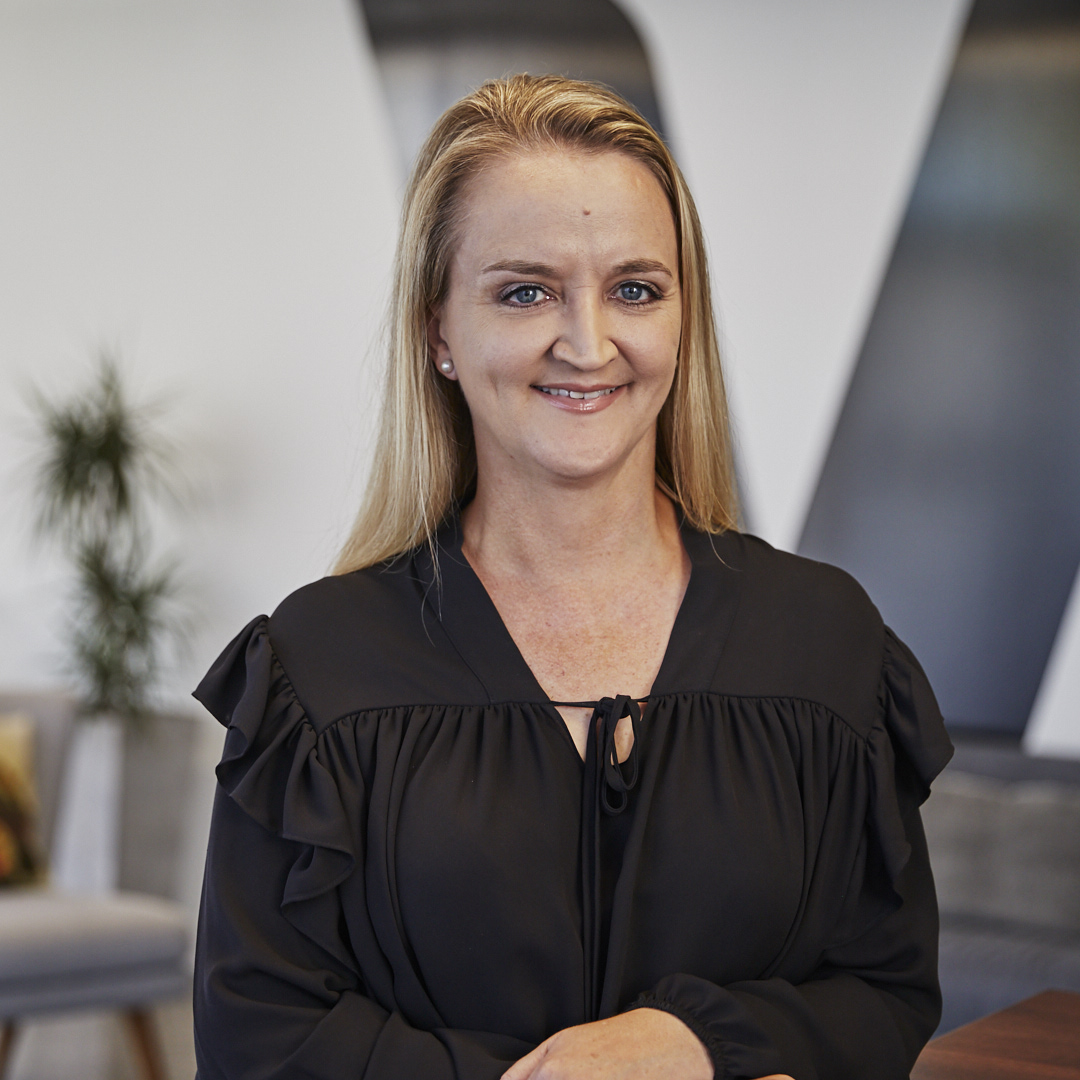 Collaboration, Support and Honesty


At Wellcom the team (not the individual) is always the priority. We value collaboration and foster environments that promote support and honesty. "I think trusting your teammates is a really big factor when it comes to finding balance, especially in the workplace," says Andrea Pabalan, of her team in New York. "It's about strength in numbers to make work better, that's how progression and change happen."

"One thing that Wellcom rallies behind is a 'no ego policy'," explains Liza Vella. "We don't have power players on board that abuse their power regardless of their gender. Leading a team through positivity, encouragement and transparency is a way to get more progress out of the team, and strive for really good staff morale."

Speaking specifically to International Women's Day, Darci Manley outlines the value of having supportive colleagues. "I hire a lot of women," she explains. "Not that I don't think men are amazing too, but I came up in this business as a woman and it wasn't always easy. I really like to try and do mentorship for other women along the way as well, it's really important to me."

"I think being a woman in this business can be a bit challenging," Manley adds candidly, though quickly acknowledges that we should focus on progression. "I am really proud of what we're accomplishing at thelab, as far as the environment we're setting up for women, because I think it's a very good, inclusive place for ladies."
Advice to Remember

Whether you choose to brand it as pearls of wisdom, words to live by or simply sage advice, there is no denying that it can be very illuminating to seek counsel from successful individuals. From listening to learning and being your best self, here our Wellcom leaders offer their favourite tips and advice to remember.

"Listen and always consider things from someone else's perspective. Make the most of every opportunity. If you want something then go for it, there's always a way," Kylie Sirett asserts. Jasmin Dibley echoes this sentiment. "Listen, listen and then listen some more," she explains. "Learn as much as you can from the people willing to share their knowledge, in turn creating an informal mentoring relationship."

Mel Di Prinzio and Maria Ahmed add that true leaders are humble and know to learn from their faults. "Learn how to make mistakes gracefully," explains Di Prinzio. "When somebody tells you, you've done something wrong or you've really messed up, own up to it. Let them know the mistake that you've made and let them help you move forward."

Ahmed agrees, "You should always keep yourself open to all feedback." She elaborates, explaining that this tip remains important both in and outside the office, "You should always accept those comments. I think that's the only way you can polish your skills and move forward in your work life, as well as in your normal life."

Along the same lines, Sam van Tonder cautions that you shouldn't let pride get in the way of asking for advice. "Never be too scared of putting your hand up and asking for help. You're not always going to have all the answers. It's more a case of how do we resolve this together as a team. "

Meanwhile, Darci Manley, advocates for ensuring you are always striving to do your best, "Any senior creative role starts with what your primary job is, which is the craft of whatever it is you're creating. If you're going to be a Graphic Designer, be the best Graphic Designer and so on and so forth."