An interview with female leaders at Wellcom
POSTED 8th March 2018
International Women's Day is an incredibly important time to stop and reflect each year, and celebrate the incredible contribution and influence women have in our workplace. It is also a time we should reflect on diversity, equality and opportunity in our places of business as a whole.

However, after reading an article in The Sydney Morning Herald on Tuesday, showed that 'fewer than a third of young Australian working women believe they are treated equally to men.' This clearly shows that we have a long way to go!

Therefore, it is an important time to maintain our vigilance in delivering gender equality. Wellcom's philosophy has always been about empowering its employees, no matter their gender, cultural background, or beliefs. Wellcom has taken decisive steps over the past few years to ensure we achieve gender parity and provide opportunity for everyone, whilst embracing the diversity of cultures that we enjoy throughout our global business.

Women inspire us everyday, so we have chosen four influential leaders in the Australian office as an example of women being an integral part of Wellcom's success.

Melinda Phillips, Rachel King, Jodie Bennett and Janette Kendall have changed Wellcom in such a positive way, so we asked them to share their thoughts on their own careers, mentors, success and overcoming challenges.

Andrew Sidwell
CEO (AUNZ)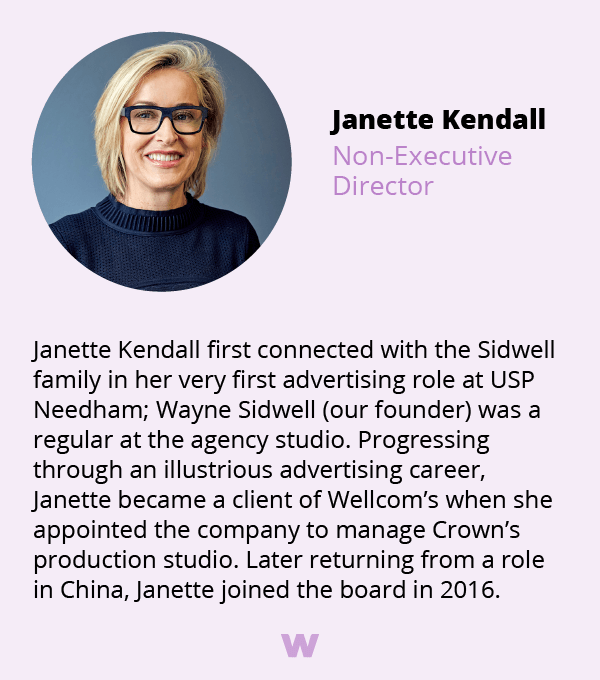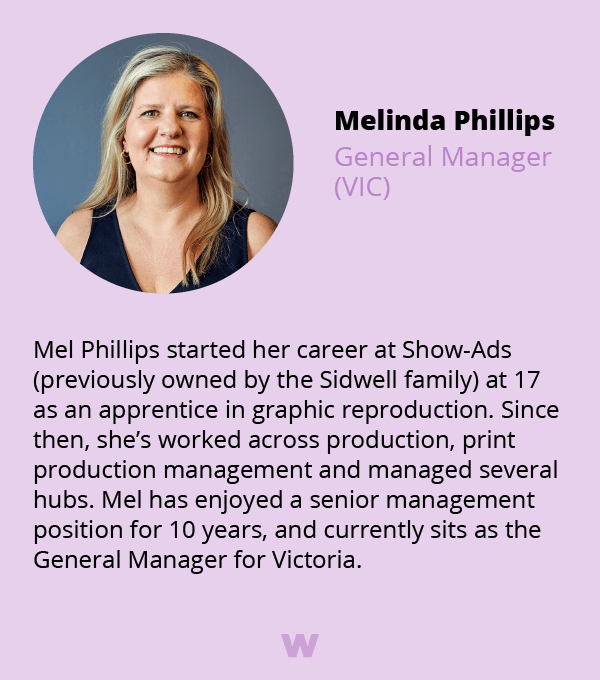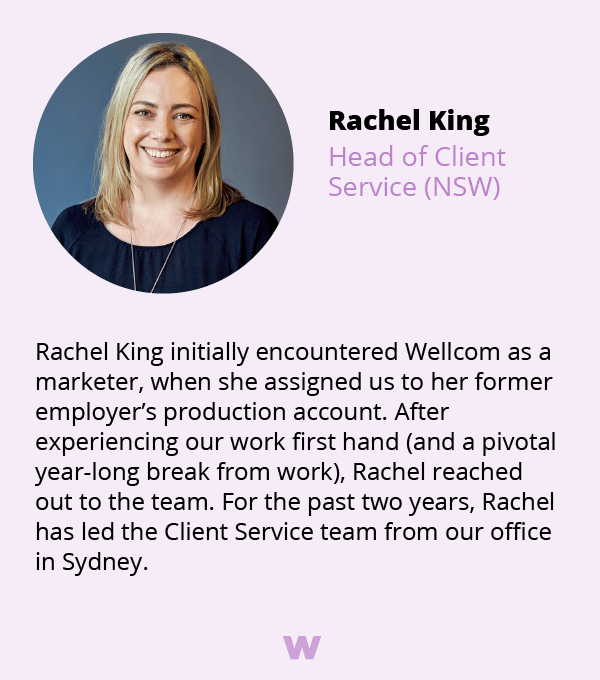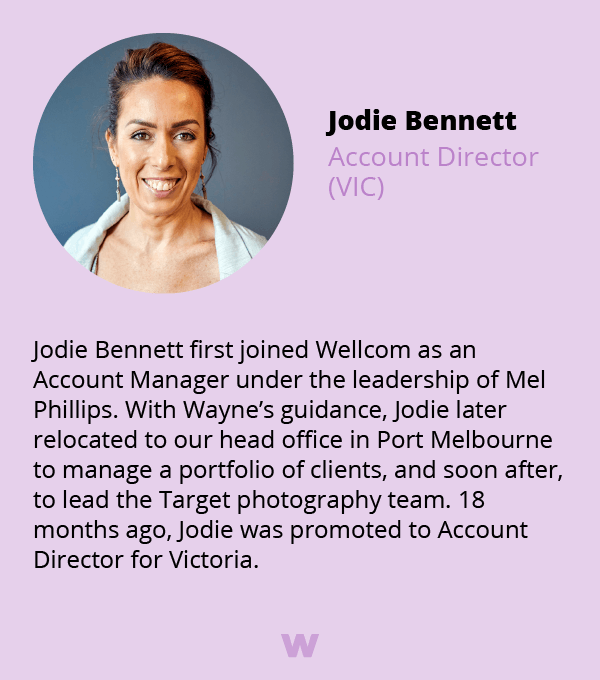 Let's talk International Women's Day (IWD)
"It's a day to stop and reflect on our mothers, our grandmothers, and great grandmothers' contribution to society and the challenges they've faced," Janette says. "I get so excited as International Women's Day approaches because you hear extraordinary stories about extraordinary women and I think that's very important."

"IWD shines a light on accomplished women and on issues where we still have a long way to go. Full gender diversity makes a difference; I see this particularly on the board of Nine Entertainment where 50% of the Directors are women. In 2018, IWD highlights that there is no talent gap."

Without hesitation, Jodie states that "IWD is not just about career women like us, but also women that are doing it tough everyday, the women that don't have a voice. Therefore it's extremely important to continue this push for progress for them, but to also celebrate the women that have made bold, difficult decisions and held true to themselves. IWD is for all women, from all walks of life"

With equal sentiment, Rachel highlights that "equality doesn't exist for women everywhere right now; IWD is highly relevant. It's also an excellent opportunity to reflect and celebrate all the amazing women that have fought and struggled to get us where we are today."

Melinda summaries succinctly, "For me, it's important to celebrate IWD for the women that put themselves in situations where they're going to be ridiculed, bullied, criticised and judged — but do it anyway."
Let's talk mentoring
"A good mentor will help you become the person you think you can be," Mel says.

Referring to one of her mentors, Steve Rees (former Wellcom CEO), Mel recalled a conversation when Steve asserted, 'I know you can do it, you know you can do it, when are you going to accept the fact that you can do it?'

Rachel agreed that her best mentors were those who called her out on her fears and showed her how to overcome them in a supportive and gentle way.

"Steve was a mentor of mine too. He chose to understand all the different facets of me, and encouraged me to bring all those strengths to my work".

Jodie concurred, stating that "Mel has been a significant influence in my career. I have a huge amount of respect and loyalty to her and Wellcom. Mel recognised my hard work, supported my efforts and guaranteed they were rewarded. Upon relocating to our head office, Wayne Sidwell (Founder and Chairman) continued to support and gently push me out of my comfort zone. Their confidence in my ability has always driven me to rise to every challenge, and work hard to ensure I don't let them, or equally as important, myself down" Jodie says.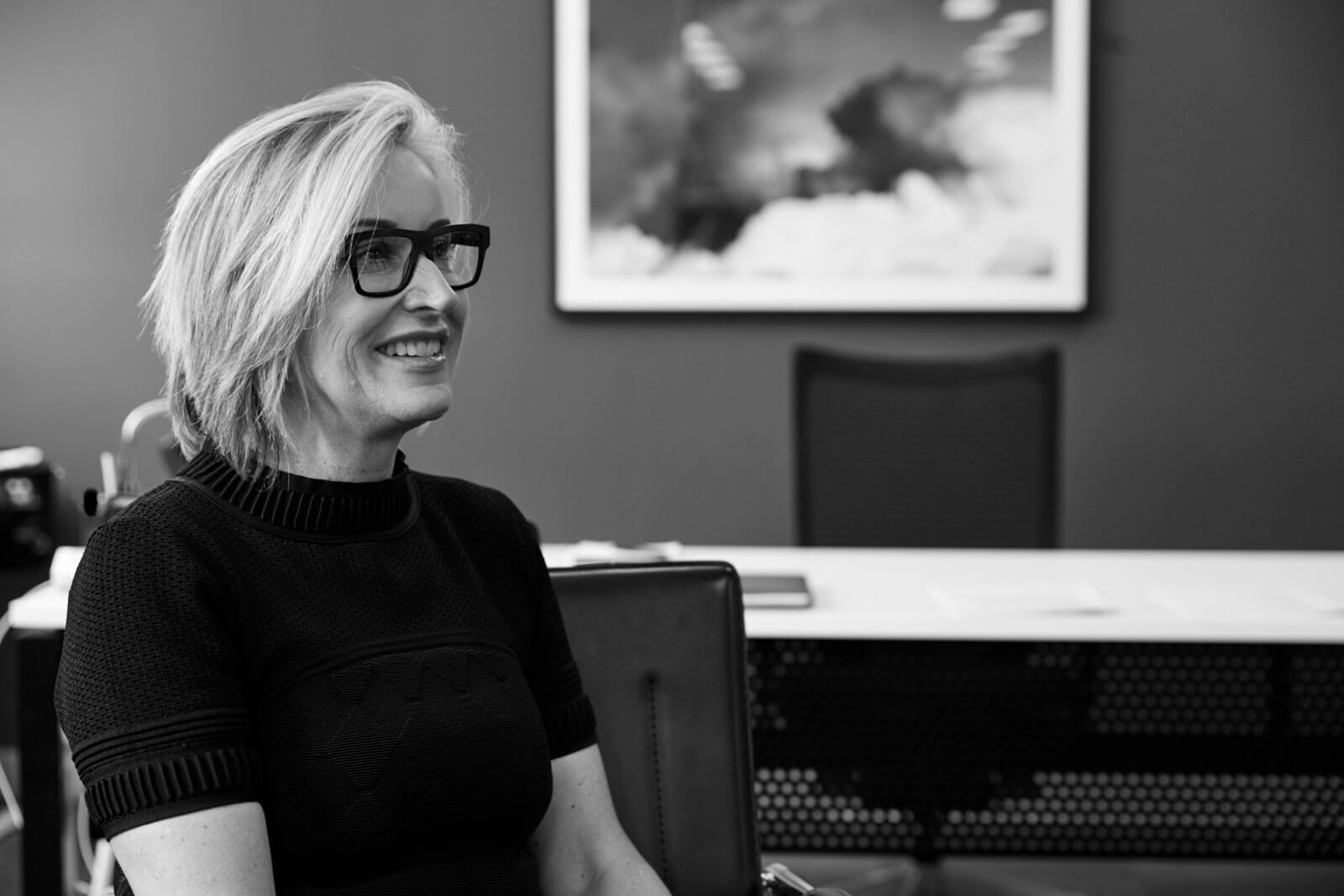 Janette also reflected on two mentors in her career.

"Craig Kimberley (Founder and Managing Director of Just Jeans) was an extraordinary mentor because he was always completely honest with his feedback. Always supportive and encouraging you to be the best you could be. He set the bar high, and kept raising it."

"It's great to have a mentor because they help us confront our doubts" Janette says.

"Wayne Sidwell has always taken an interest in my career, and has been there through the good and bad providing support and advice. When I became CMO at Crown, we had an internal studio facing significant challenges. The first person I called was Wayne, and he sent someone to help the very next day."


Let's talk success
"For me, real success aligns with personal values. My success is the long-standing friendships I have. I value them as much as my family; they've supported me through all the different stages of my life." Jodie says. "I also value my financial independence; I like to feel that I have choices."

Melinda describes her own success as her "ability to inspire people. I find helping people grow to be a better version of themselves is incredibly powerful. And that in turn, makes me successful." Laughing, Mel declares, "look at Jodie - I'm so proud - I burst with pride!"

Contributing to the discussion, Rachel reveals that her focus has switched to growing and progressing herself. "I now enjoy hiking trips that are a regular part of my life, and I'm trying to do a handstand!" After a burst of laughter, Rachel concludes that "success has definitely shifted throughout my career. I'm very achievement focused and for years I channelled this into my work. It was then I had an epiphany; there must be more than this."

"Success for me up to this point has been to achieve my long-term goal to become a full time Non Executive Director. This has provided me with new challenges together with greater flexibility"

"Success is about having some time back, and not just being consumed by work," adds Janette. "To be successful in your career you have to give it your all, but you have to be careful to find time for yourself".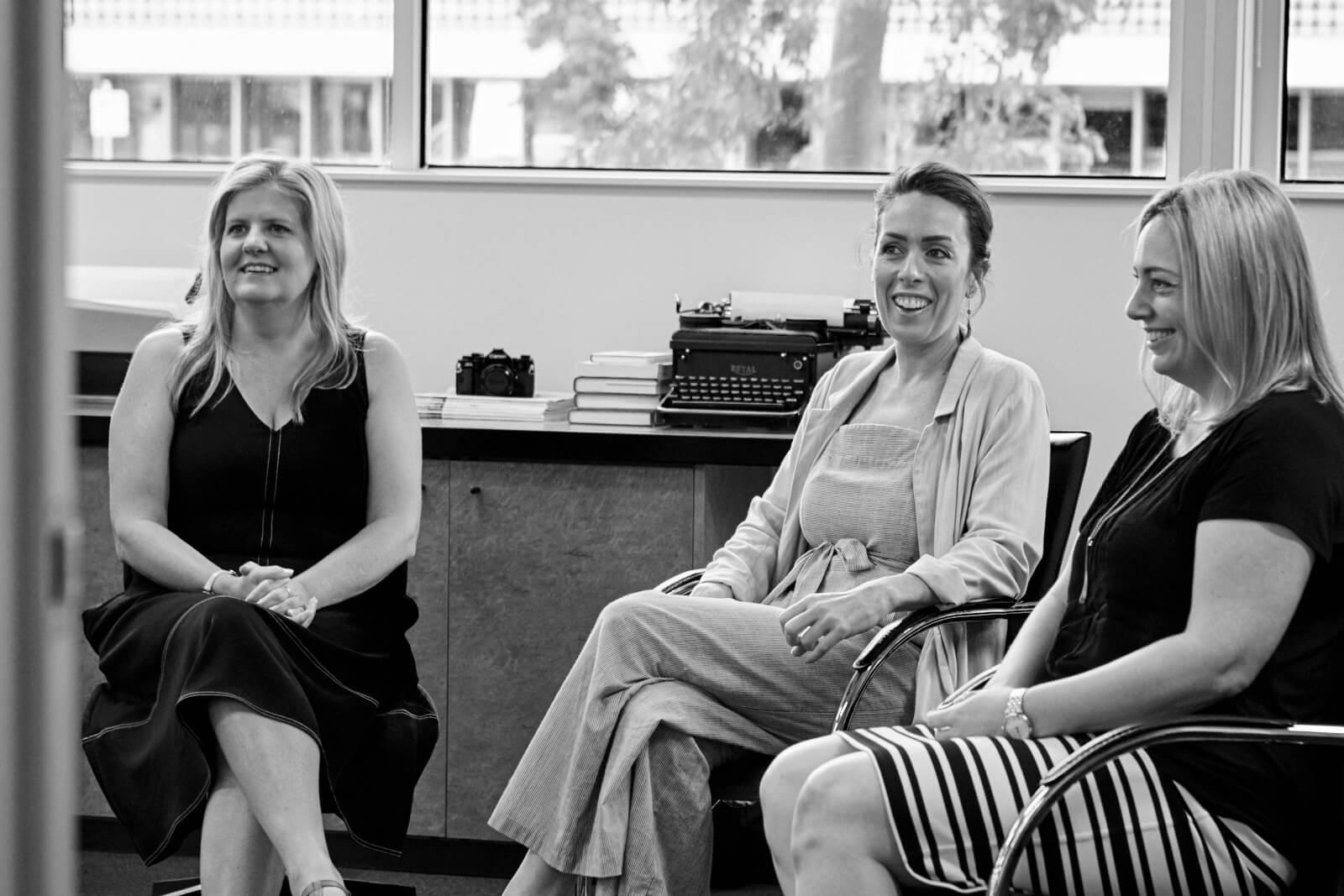 Let's talk challenges
"I completely tipped my career upside down when I joined Pacific Brands as General Manager. I had been working in marketing all my life, and all of a sudden, I'm in Operations responsible for a local factory, supply chain and sourcing from China — it was a steep learning curve" says Janette.

"I remember sitting in my Nunawading office (at Pacific Brands) and quite liking the fear. The sense of, 'can I actually do this?' From my experience, when you push yourself out of your comfort zone, that's when you grow and learn. And either you're successful, or you fail and that's okay too."

Rachel recalls, "I've missed out on jobs and promotions and felt extremely deflated. I'm very conscious of letting myself feel those emotions, but I've found in those moments, turning to another part of your life, and doing something positive can help shift the focus to moving forward."

Mel reflects that one of the biggest challenges in her career was "learning to be the person I needed to be for everyone else. In my role you need to think on your feet, be responsible, and lead by example even when if you're feeling vulnerable and unsure. You need to be a face of strength."

Jodie contributes to the discussion by announcing that "it's important to recognise negative moments as what they are — just moments, and not career defining nose-dives."
Let's talk advice for aspiring professionals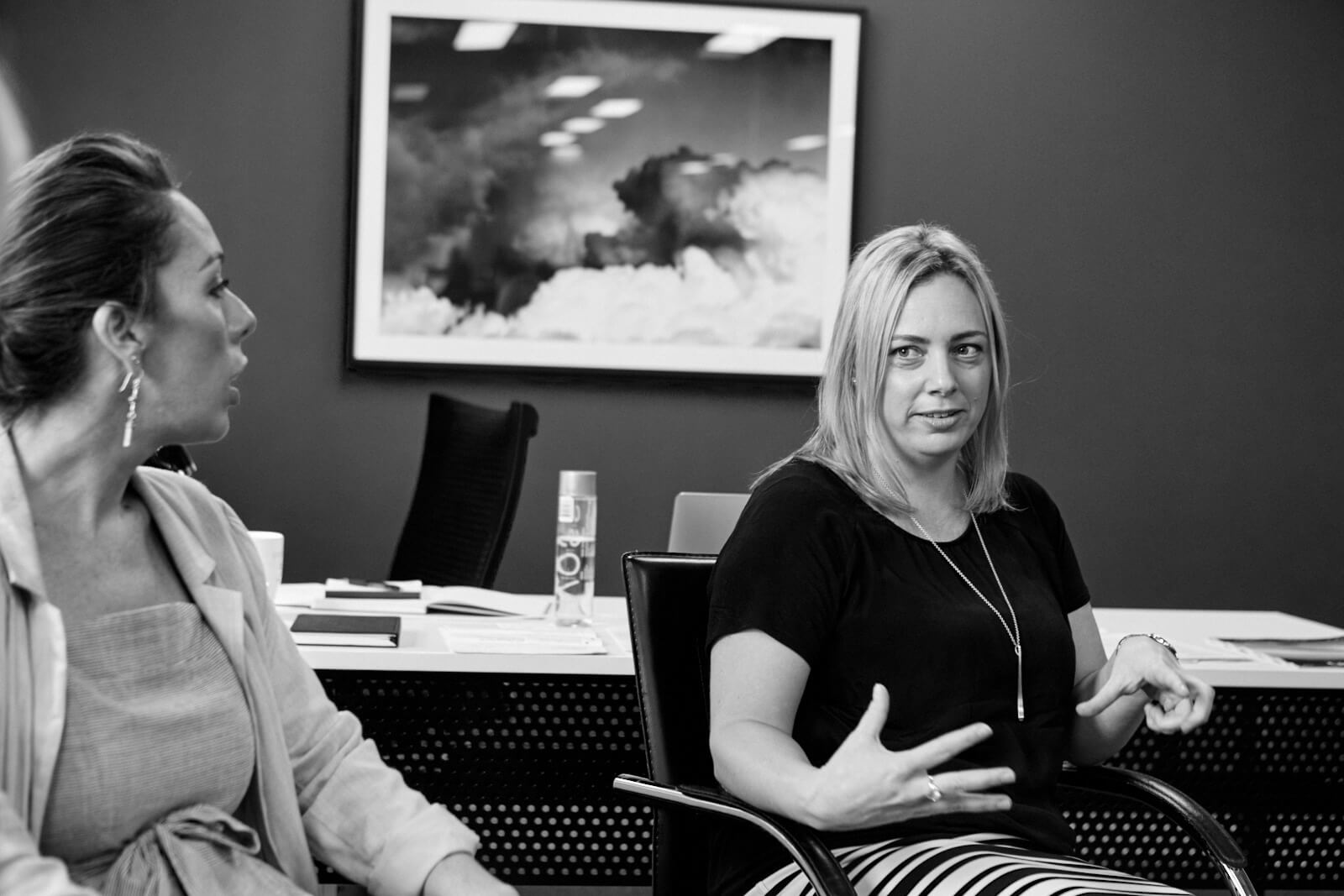 Jodie quickly jumps into the discussion and stipulates that "it's okay to not always know where you're going! With life experience, good mentors and peers, considered decision making and a strong trust in yourself, this goes a long way to helping you recognise and seize the right opportunity. Be brave and back yourself in all things, not just your career."

Mel believes that aspiring professionals should "look and find mentors that give you the inspiration to drive you to the next step. That's how you grow. Put yourself out there, embrace the moment."

"Bring everything you've got!" declares Rachel. "If you're funny, bring it. If you're empathetic, bring it. If you're really good at a particular skill set, let people know. Say yes to opportunity and don't be afraid to ask for help."

Janette concludes, "Be clear what you want to achieve. Set your goals and work out what you need to do to achieve them. Seek out mentors and build relationships. And most importantly, don't be afraid to take risks".